Celebrating Three generations Of Building homes In The Hamptons

We build more than homes, we build relationships.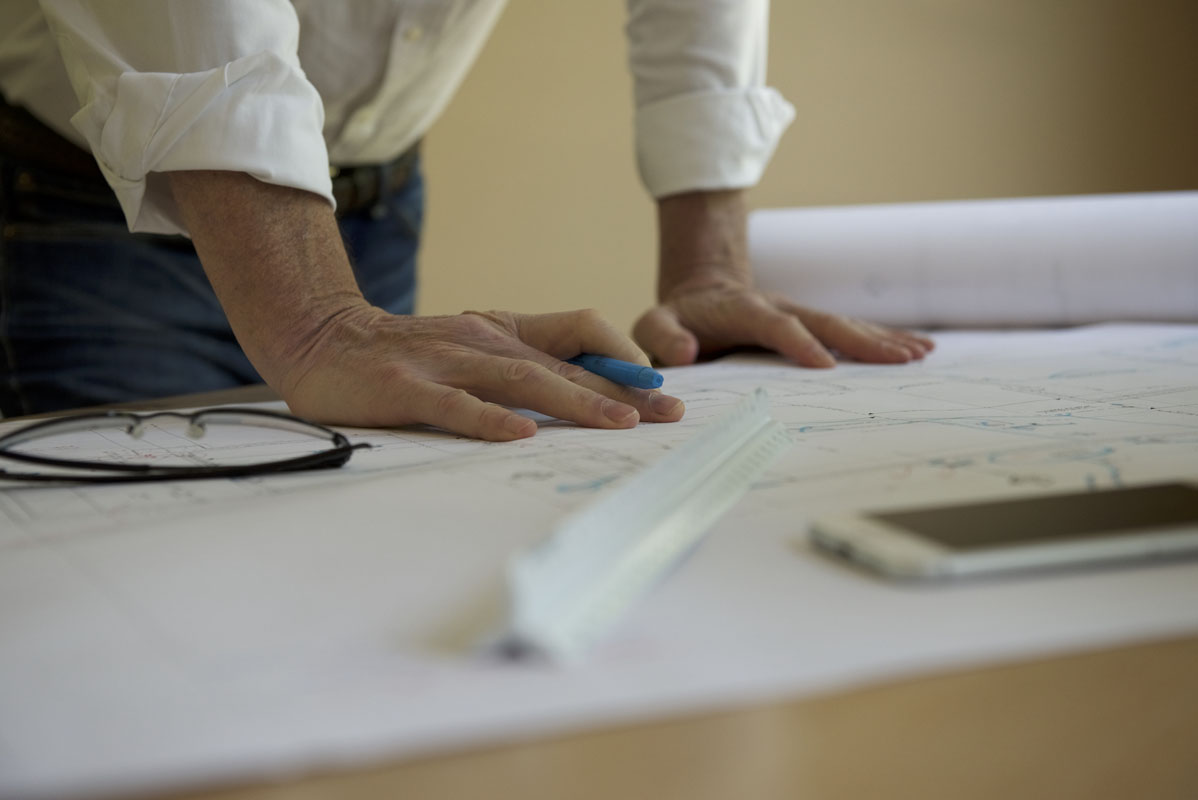 For three generations, Phil Kouffman Builder has crafted some of the most exquisite luxury homes and commercial properties in the Hamptons. Our unparalleled experience, values and expertise ensure we always provide on-time, on-budget and quality results.

[fade]phil kouffman builder - company essentials
Maurice H. Kouffman, a pilot and veteran of World War II, settled in East Hampton in 1958 after living in Israel and helping to found El Al Israel Airlines. In East Hampton he continued to live as a visionary, this time through construction and real estate. His first project was the Star Lanes bowling alley, and his achievements include some of East Hampton's most iconic landmarks –The East Hampton Cinema, The East Hampton House, and the fashionable 66 Newtown Lane complex.
founded in 1960 by Maurice h. Kouffman.
<!- TIMELINE ITEM -!>

1960 - FOUNDING

After moving to East Hampton with his family, Maurice H. Kouffman begins the company with a few very notable commercial builds.

<!- END OF TIMELINE ITEM -!> <!- TIMELINE ITEM -!>

1977 - RESIDENTIAL EXPANSION

In 1977, Phillip D. Kouffman joins his father overseeing day-to-day operations, and spearheads the company's growth into high-end residential construction.

<!- END OF TIMELINE ITEM -!>
<!- TIMELINE ITEM -!>

2000's - A REAL ESTATE BOOM

In the 1990's people thought the Hamptons couldn't get any bigger. Then the 2000's happened. With record real estate sales and a trend towards larger more complex builds, the company tripled its production.

<!- END OF TIMELINE ITEM -!> <!- TIMELINE ITEM -!>

PRESENT DAY - A PROUD FAMILY

"Our policy is, and has always been, client first!" Our family is truly proud of its heritage and commitment to the East End, and we look forward to the many exciting projects that lie ahead.

<!- END OF TIMELINE ITEM -!>
A family company with family values.
Quality construction begins with quality relationships. Our knowledgeable and transparent approach has earned us a stellar reputation that is second-to-none. With Phil Kouffman Builder at the helm, our clients feel confident that their project will be well managed, properly supervised, and delivered on-time.
[fade]5 core values
1. Client First
We put people and relationships at the forefront of everything we do. Our mission is to not only meet, but to exceed, our client's expectations.

2. Efficiency & Integrity
Respect for the work we do and the people we work with underlines our approach to every project.

3. Service, Quality & Value
At every point along the way, we're focused on our client's needs and vision, and the quality of the final product.

4. Innovation
At Phil Kouffman Builder, we are passionate about leading technology: everything from innovative design, to new advances in construction, to interactive 3D renderings from our in-house drafting department.

5. Sustainability
We are committed to building homes that are up-to-date on local code and energy efficiency. Most importantly, we believe that quality construction guarantees longevity and durability. [/fade]
Our clients need a partner that they can count on — one who will work closely with them to achieve not just their construction goals, but also their broader business and community objectives.

Our team expertly manages projects from start to finish. From the design phase to project management, and everything in between, our fifteen person team is unwavering in its commitment to excellence. We consistently provide the highest level of quality service to our clients.

Over the course of half a century of designing and building Hamptons' homes, we've developed relationships with countless individuals, organizations and businesses within every industry across the East End. These relationships serve as an asset to our work, and in turn, an asset to our clients.
[fade]Suppliers
Riverhead Building Supplies
Watermill Lumber
Blackman Plumbing Supply
Cancos tile and stone
Southampton Masonry

Legal Services
Robert H. Kouffman, Esq.
Ackerman, O'Brien, Pachman & Brown, LLP
Anthony B. Tohill, PC

Town departments
East Hampton Village Building Dept.
East Hampton Town Building Dept.
East Hampton Natural Resources Dept.
Southampton Village Building Dept.
Southampton Town Building Dept.
Southampton Natural Resources Dept.
Sagaponack Village Building Dept.
Sagaponack Natural Resources Dept.
North Haven Village Building Dept.
North Haven Natural Resources Dept.
Real Estate
Saunders & Associates
The Corcoran Group
Douglas Elliman
Town & Country
Brown Harris Stevens
Bespoke Real Estate
Compass
Sotheby's International Realty
Rosehip Partners, LLC
Nest Seekers
Halstead
Main Street Properties
[/fade]
[fade]Architects
Paul Buck , Architect
New York City, NY
Robert Cane, Architect
New York City, NY
Barnes Coy Architects
Bridgehampton, NY; New York City; Vail, Colorado
Fernando Gil, Architect
Atizapan, Mexico
Guillermo M. Gomez, Architect
New York City, NY
Hollenbeck & Smith Architects
Wainscott, NY
Denis A. Huderski, Architect
New York City, NY
The late Norman Jaffe, Architect
Jendretzki Design + Planning Consultants
New York City, NY; Buenos Aires, Argentina
John P. Laffey, Architect
Watermill, NY
Stephen A. Lesser, Architect
East Hampton, NY
Richard H. Lewis, Architect
New York City, NY
Audrey Matlock, Architect
New York City, NY
Mark Matthews, Architect
Southampton, NY
N2 Design & Architecture P.C.
Port Washington, NY
[/fade]
[fade]architects cont'd
McDonough & Conroy Architects
Bridgehampton, NY; Islandia, NY
Danny Michaels, Architect
East Hampton, NY
Bruce D. Nagel, Architect
East Quogue, NY
Amado M. Ortiz, Architect
East Hampton, NY
Rossetti Perchik, Architect
East Hampton, NY
William A. Schultz, Architect
Southampton, NY

Smiros & Smiros, Architects
Glen Cove, New York City, NY
Brier Tomlinson & Associates, Architects
Oakland, CA.
Isay Weinfeld, Architect
Sao Paulo, Brazil
[/fade]
PKB Product
Select your area of interest: